Did you know that, in the last 12 months, there were an average of 1300 searches each month for the term "water damage repair"?

Powerful Campaigns: Using Google AdWords, we'll create customized campaigns, adgroups, and keywords specific to your market. Define your monthly budget and tell us when/where you want your ads showing. We do the rest.
Compelling Ads: We use every tool Google gives us to make sure your ads convert.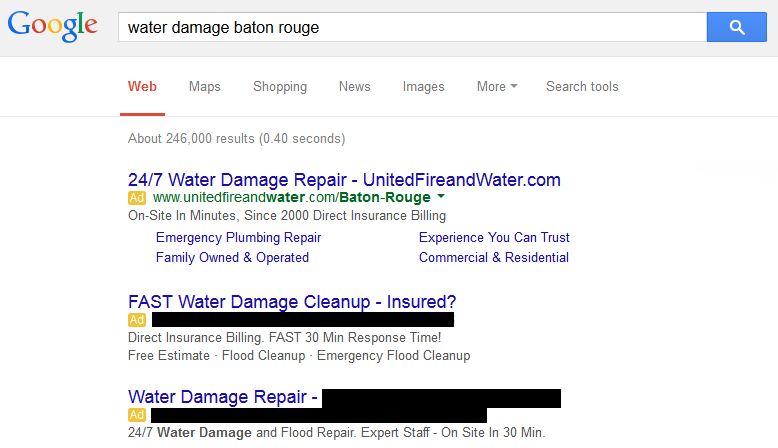 #1 Ranking: Our client's ads consistently rank #1. And we've learned how to maintain this ranking without breaking the bank.
Calls go directly to your company — not through us. Each call begins with a whisper tone to notify you of an inbound lead (click to listen), records the call, and emails a link to the recording. All calls are captured by our secure Call Portal. Within the Call Portal you can listen to calls, view caller information, & view/print reports.